94% Concentrated of Formic Acid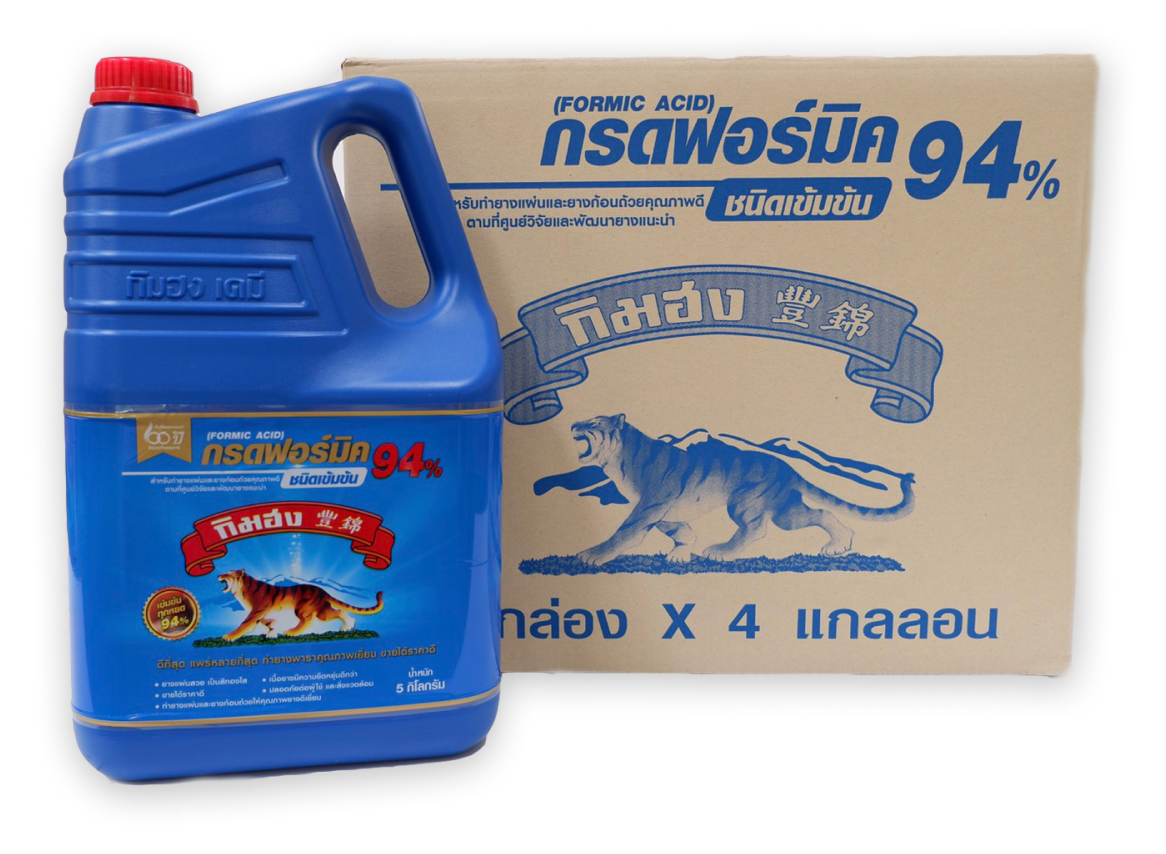 High quality acids, every drop 94% has been certified the quality by department of Science. It is used to make rubber sheet and rubber cup lump, excellent quality rubber, safe for the environment.
100% Concentrated Acid
100% Concentrated Acid is truly economical. This acid is put at the right amount into the rubber tray, allowing the rubber to harden quickly before being pressed.
This acid is very popular as it is economically effective and can also be used for rubber cup lumps.